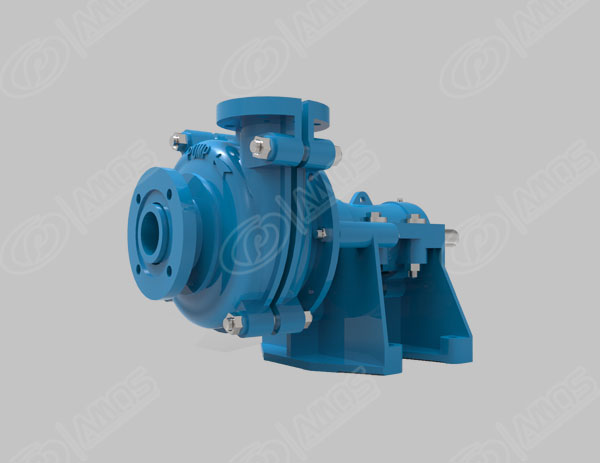 MCL-AH series pumps are cantilever, horizontal centrifugal slurry pumps. It is specially designed for abrasive or dense slurries handling. The versatile, fully lined MCL-AH pump offers a wide range of seal and liner configurations allowing the pump to be tailored to the customer's specific applications. MCL-AH slurry pumps are featured with elastomer or high-chrome material back vanes impeller to impart the centrifugal force to the liquid; Split outer casing halves of cast contain the wear liners and provide high operation pressure capabilities; A large diameter shaft with a short overhang minimizes deflection and vibration; Heavy-duty roller bearing are housed in a removable bearing cartridge. Our slurry pumps and replacement parts are interchangeable with other major brands, which less spare parts inventory and fast delivery of required parts. MCL-AH slurry pumps are widely used to transport corrosive/abrasive and high concentration slurry in many industries such as Gold, Silver, Iron ore, Tin, Steel, Coal, Titanium, Copper, Mineral sands, Lead and Zinc. Various other industries include Molybdenum, Electric Utilities, Oil Shale, Water & Sewage Utilities, Building areas, Sand & Gravel, Tobacco and Agriculture.
Applications Primay Metals
Coal Preparation
Non-Metallic Mining
Sand and Gravel
Power Utility
Wet Precess Cement
Pulp & Paper
General

Tech Data Dis.charge Size:1"-14"
Capacity:Max 17600USGPM
Head:Max 9Bar
Media Temp:Max +121℃
Solid Size:Max 5"

Performance Chart